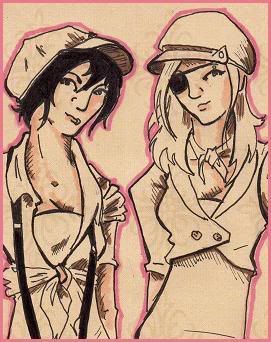 Ok guys, I'm really sorry for the lack of updates. Every time I tell you it's gonna be different, I always stop updating regularly. Part of this is because I went home for Spring Break and got thrown off track, and part of it is because I'm working on a completely separate 17 page comic book for one of my classes. And also part of it is because I'm a little lazy.
But I have our next page all laid out. Just need to ink it really. I'm hoping to have it up this weekend, seeing as school is almost out, and classes for Wednesday next week are cancelled, so I have that day to devote to all my schoolwork, so I can kind of take it easy this weekend.
So keep your eyes open, I swear I'm not gonna let this thing die!
see you in the very near future-
jshea
Current Location:

dormitorio

Current Mood:

enjoying spring!

Current Music:

sex machine >>> james brown