anyway, this is page 10. Double digits baby!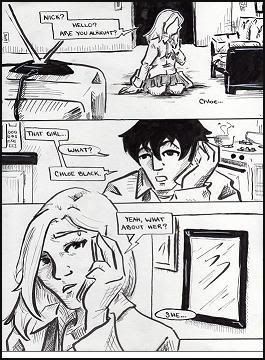 click to enlarge

Enjoy it, and I'll be back with another update next Wednesday. I've decided those will be the best days to update. Right in the middle of my week when I don't really feel like doing any of my real work, right?
later.
jshea
Ok, so I figured out a little while ago that I can't update my website from my dorm because the internet connection blows. The good news is MECA has internet available for me to use. The bad news is I have to lug my laptop (and yes, it is really heavy) to school whenever I want to update. Lucky for you I'm dedicated (sometimes). So you best be grateful!
Current Mood:

mellow

Current Music:

life in mono >>> mono