Owl Light is no longer on photobucket! It has a new home on
my online portfolio
right here:
OWL LIGHT
That made me really happy. SO here's page nine. Pretty simple, and I realized after I finished that I used a different kind of Bristol, and this is actually white white, where my other bristol was kinda cream white. but whatever. I also ditched my nib pen and did all the ink works with my brush.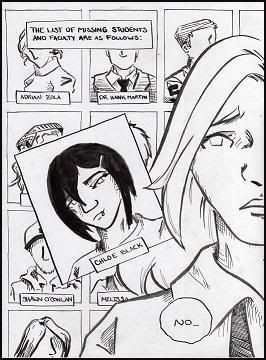 click to enlarge

Things that I would like to change come chapter two:
a) no more bristol
b) no more ink
c) work larger
hopefully we'll be back with an update sooner than later.
keep the peace.
jshea
Hey kids, I told you we'd have an update soon. Sorry it's been about three months since the last page... but here's some good news!
Current Location:

my studio

Current Music:

the man who sold the world >>> nirvana